Job Overview
Edit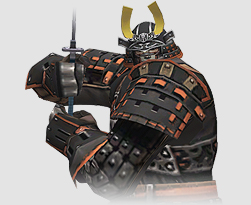 Available after completing the quest Forge Your Destiny, the Samurai (SAM) job focuses on the mastery of Weapon Skills and skillchains. Samurai excel at the use of Weapon Skills due to their ability to rapidly gain Tactical Points and use them to their advantage. Their mainstay weapon is the Great Katana, but they also have respectable skill in Polearms and Archery.
Combat Skill Ratings
Edit
See Samurai Skill Caps for a by-level breakdown of Weapon Skill limits.


Artifact Equipment
Edit
Samurai Guides
Edit